Amerimar Business Centers
Offering Luxurious & Affordable Single Offices, Executive Suites and Meeting Rooms in Downtown Indianapolis
At Amerimar Business Centers, it's not just an office... It's a relationship.
We are here to help with your administrative tasks so you have more time to grow and run your business.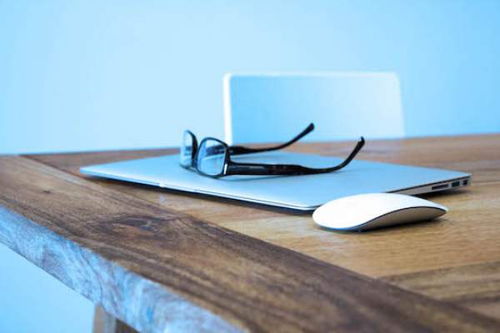 Business address & Ὰ La Carte services available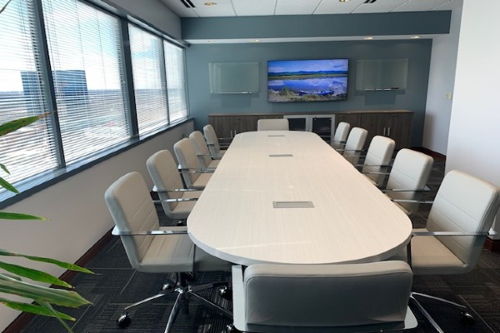 Conference rooms accommodating from 2 to 50 people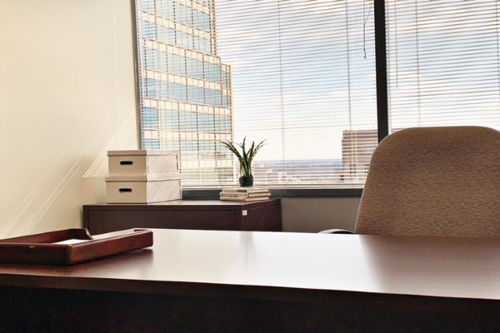 100 - 1,000 sq. ft. furnished office space-move in ready!
"The staff at Amerimar are an extension of our own staff and help us grow and expand our work. They have been terrific with our clients and visitors, and help us plan meetings and trainings in their state of the art conference facilities. We have been a tenant for 8 years and have thoroughly enjoyed our experience with Amerimar!"
Gina Leckron, Habitat for Humanity of Indiana
"Amerimar Business Centers is a first-class facility with a friendly, courteous and professional staff. I highly recommend this facility and will continue to expect only great things from these very knowledgeable and professional ladies! They run a 5-star operation!"
Linda Bour, Alliance Court Reporting
"I have been with Amerimar for four years now. The staff are professional, kind and attentive to my needs and those of my clients. I am fortunate to have found a such an amazing company to support me and my business. The bottom line is simply this... great office space and even better people."
Travis Van Winkle, Law Office of Travis Van Winkle
"Cost-effective, friendly, effective service that is ideal for small business owners. The amenities are top-notch. Unless something changes drastically, I would not office elsewhere."

A.D., Attorney - Virtual Client
"Very warm and friendly staff that is always there when you need them. If you have an issue, they address it right away!"
Sam Harmon, Cooperative Business Services
"We are extremely happy with our accommodations and have found a great long-term home for our association."

Lee Ann Richardson, National Association of Women Business Owners